PD Dr. Markus Leopold Lampert
Staff
Lecturer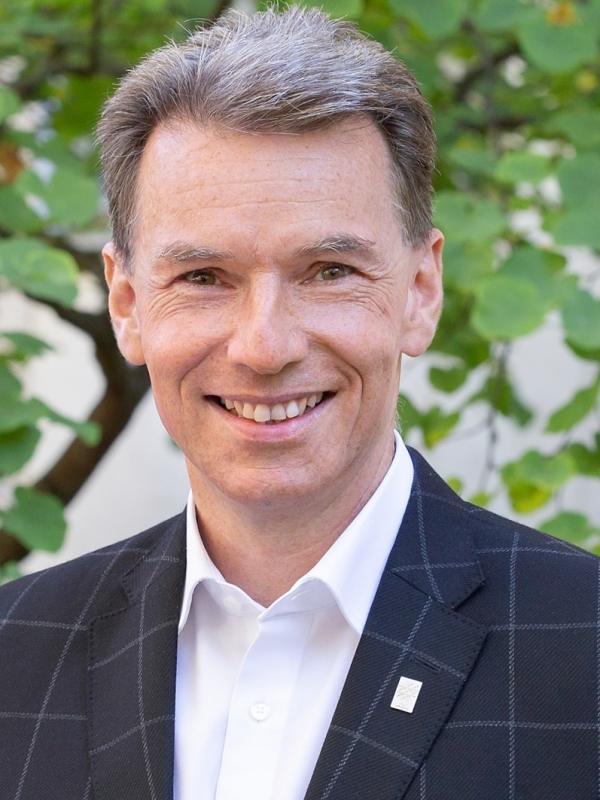 Philosophisch-Naturwissenschaftliche Fakultät
Departement Pharmazeutische Wissenschaften
Staff
Klingelbergstrasse 50
4056 Basel
Schweiz
Tel. +41 62 311 52 30
markus.lampert@unibas.ch
---
Philosophisch-Naturwissenschaftliche Fakultät
Departement Pharmazeutische Wissenschaften
Assistenzjahr
Lecturer
Hebelstrasse 3/Petersplatz 14
4051 Basel
Schweiz
Curriculum Vitae
Markus Lampert studied pharmacy at the University of Basel graduating in 1992 (federal dipl.) and 1997 (PhD). He specialized in hospital and clinical pharmacy and is a recognized teacher in clinical pharmacy by the Swiss Federation of Pharmacy. He is head of clinical pharmacy in the Solothurner Spitaeler. He is a honorary senior research associate of the Pharmaceutical Care Research Group at University of Basel, and a lecturer for clinical pharmacy. He was president of the ESCP from 2014-2016.
Teaching:
Seminar "Medication Review"
Module "Pharmaceutical Care – Geriatrics"
Module "Pharmaceutical Care – Gynaecology & Paediatrics"
Postgraduate seminar "Case studies in clinical pharmacy"
Postgraduate seminar "Clinical pharmacy practice"
Responsible for the postgraduate training program in clinical pharmacy (FPH certificate), supervising up to four trainees
Research:
Head subgroup "Seamless Care" with supervision of 2 PhD theses and of 2 master theses.