Verena Renggli
Research associate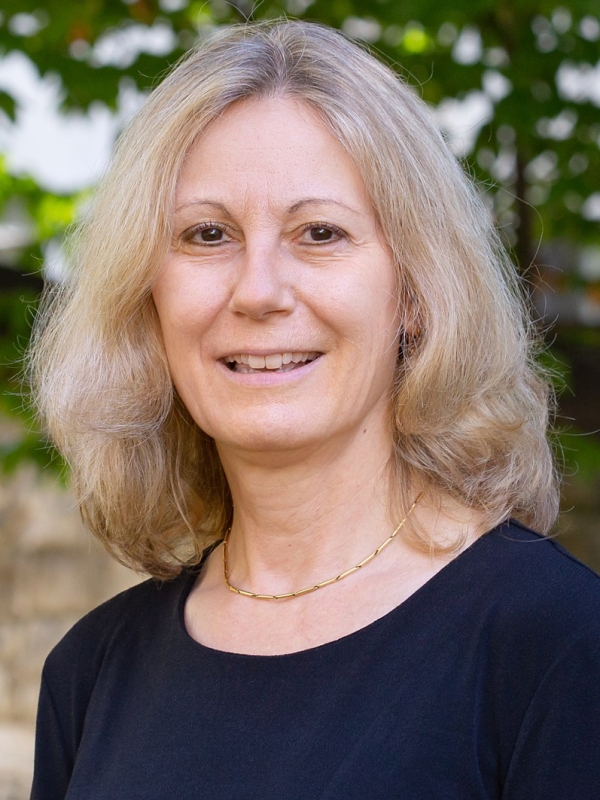 Philosophisch-Naturwissenschaftliche Fakultät
Departement Pharmazeutische Wissenschaften
Pharmaceutical Care
Research associate
Klingelbergstrasse 50
4056 Basel
Schweiz
Curriculum Vitae
Verena Renggli studied pharmacy at the University of Basel and graduated in 1991 (Federal diploma). From 1991 to 2001 she worked as a community pharmacist and in parallel for 8 years as teacher-practitioner at the University of Basel. In 1997 she set-up the project imail Offizin, together with Kurt Hersberger and Prof. W. E. Haefeli (Head of Clinical Pharmacology and Pharmaco-epidemiology at the University Hospital of Heidelberg). From 2001 to 2014 she worked in different positions, such as a course manager for continuing education for pharmacists at the Institute of Pharmaceutical Sciences, ETH Zurich, as a course manager in the field of insurance medicine at the University Hospital of Basel and after finishing her Master in International Health at the Swiss Tropical Institute in Basel in 2006 as a research assistant at the Institute of Tropical Medicine in Antwerp, Belgium and at the Swiss Tropical and Public Health Institute in Basel. In all different positions she was involved in teaching and training activities, including eLearning.
Since 2014 she works again as community pharmacist and as a teacher-practitioner at the BZG (Bildungszentrum Gesundheit Basel-Stadt). She joined the PCRG at the University of Basel in 2016 as a teacher practitioner.
Teaching:
Single lectures as teacher practitioner and examiner for Master and federal exams.